Online Specials
Check out our latest chiropractic coupon we like to call it the
"New Patient Quick Start Coupon!"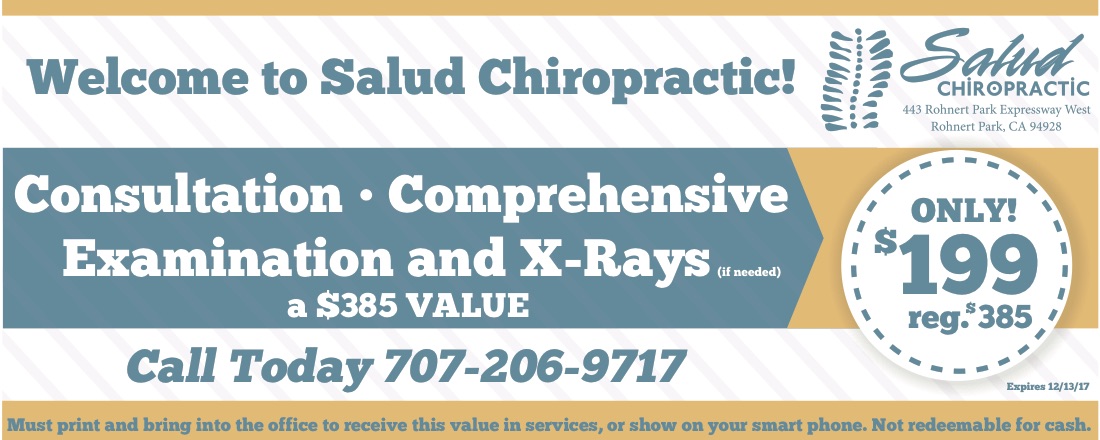 This coupon entitles the bearer to: a personal health consultation, a neurological & palpatory exam, radiographic x-rays (if needed) as well as a personal interview with the doctor to discuss the results and findings. Everything you need to start care in our office. (not redeemable for cash) ExcludesFederal Beneficiaries and Work. Comp.

Remember to print out the coupon before coming to the office, or show coupon on smart phone.

For the Residents of Santa Rosa, Rohnert Park, and Petaluma.